Toronto Audio Visual Company
Our Toronto audio visual company Services
Audio/Visual
Services
Live Media's audio/visual services are ideal for all types of events imaginable, from conferences to corporate meetings, fundraisers, conventions, and more. Live Media can provide professional sound systems, high-resolution screens, live media feeds, event lighting, webcasting/internet streaming, and more to support your in-person or hybrid event.
Tell us your audiovisual needs and let's get started on your project.

Streaming
Services
Live Media offers live stream services for all types of events imaginable. Whether it's a public talk event or live interview, virtual conferences, corporate meetings, award shows, product launches, live performance shows, keynote addresses, town halls, sporting events, concerts, church services, weddings, or beauty pageants, Live Media will deliver your event in beautiful HD quality with professional production coverage.
Meetings & Conferences
Live Media is a leading live event production company in Toronto handling all aspects of live event production. The company has a solid team of experts, state-of-the-art equipment, and live production technology to successfully plan and execute physical events, virtual events, hybrid events (with aspects of both virtual and physical), multi-camera productions, social media live events, and more. If you're searching for a professional live meeting/conference production company, look no further.
Video
Production
With over a decade of experience in professional video production, you can trust Live Media to bring your video production project to life. Our broadcast studio-quality equipment, professional expertise, creative production and editing, combined with our outstanding customer service will ensure your satisfaction with an impressive and professional looking video. You can trust Live Media to capture and produce the vision you have in mind with our outstanding Toronto audio visual company services!
Virtual/Hybrid
Events
Live Media's hybrid event platform can be used for all kinds of events ranging from corporate events like virtual meetings to product launches and live interviews that have a present and online audience. Other events include, but aren't limited to, public talk events, keynote addresses, town halls, breakout sessions, networking sessions, sporting events, concerts, beauty pageants, and more. The result is an unquestioned advantage: you can target larger audiences by adapting to both in-person attendees and virtual attendees.
Streaming
Installations
Streaming System Installations refers to the installation of all hardware, software, audio and video equipment necessary to produce physical, virtual, and hybrid events/productions at your location. These installations enable clients to produce online broadcasts right from their location, be it an office environment, place of worship, academic auditorium, etc.. Live Media provides an end-to-end service, including initial onsite assessment, System design, procurement, installation, and training, followed by website hosting packages of your live and archived broadcasts.
The Jane Goodall Institute of Canada
"The Jane Goodall Institute of Canada has worked with Live Media for two events now. One was in-person, providing IMAG to an audience of over 1500 people. More recently, we used Live Media's services for a virtual event. Both times we were extremely impressed with John and Carrie's professionalism and efficiency the day of the shows, as well as the preparations leading up to them. We especially appreciate their attention to customer experience and would highly recommend their services. We look forward to future events with Live Media!"
⭐⭐⭐⭐⭐
Ontario Brain Institute
"We've worked with John and Carrie from Live Media for a few years now, to produce our public talk events – both live, in person as well as virtual – and they are such a joy to work with and always consummate professionals. They're organized, prompt, on the ball and easily go with the flow in working with any last minute changes; being instrumental in helping to make my job easier! I would highly recommend their services to anyone."
⭐⭐⭐⭐⭐
Stuart Knight Productions
"Live Media is the perfect go to place for all of your multimedia needs. They are true professionals every step of the way and they make you feel like a member of their family. As a company that has produced shows for over one million people I can tell you that I've worked with a wide range of production companies and Live Media is one of the best!"
⭐⭐⭐⭐⭐
Travelweek
"We have done many events with Live Media and they have all been a huge success. John is such a warm, professional and knowledgeable guide through all our events and makes sure everything is top quality. Live Media answers all our questions, edits everything perfectly and is a great support on the day of the event. We wouldn't trust our events to anyone else."
⭐⭐⭐⭐⭐
WBFF Shows
"Working with John and his Live Media team was a fantastic experience! They successfully delivered back-to-back HD webcasts of our pay-per-view 2-day event, enabling our fans from all over the world to watch both the live and archived shows. Thanks to Live Media, our audience sizes are no longer limited by the number of seats on location! We'd recommend Live Media to anyone looking for a highly skilled, professional and top quality webcasting provider to expand their target market."
⭐⭐⭐⭐⭐
Upper Canada District School Board
"Working with John, Carrie, and the Live Media Inc. team was a pleasure. On short notice, they were able to meet with us to discuss our requirements before recording and livestreaming our event. I appreciated their professionalism and diligence both leading up to and during our public event. Throughout our discussions, they maintained a positive attitude and took the time required to ensure that all of our needs were met appropriately. "
⭐⭐⭐⭐⭐
PLASP
When COVID hit and we needed to look at switching to virtual meetings we wanted to ensure that we didn't run into technical problems with our more than 1000 guests in attendance. We reached out to Live Media and they were very professional and ensured a smooth running of our event. From the pre-tech meetings with our speakers to the night of the event, we didn't have to worry about our IT needs, these were all taken care of. Carrie and John were a delight to work with and very accommodating. Thank you!
⭐⭐⭐⭐⭐
The Canadian Council for Public Private Partnerships
"Live Media has been responsible for the recording, streaming and view on demand archival hosting of our national conference. From keynote presentations with 1,200+ attendees, to multiple simultaneous breakout sessions, LM has captured over 80 sessions without fail for on-demand viewing.  Their production quality and customer service is second to none. We were honoured that our event was named Best Conference by the Canadian Events Industry and our partnership with Live Media was invaluable to this recognition."
⭐⭐⭐⭐⭐
Royal Blue Events & Communications
"I had the pleasure of working with John at a recent event in Toronto. Our keynote speaker was expected to arrive from the U.S. to deliver a powerful speech. Unfortunately, ten days prior to the event, he was no longer able to travel due to unforeseen health issues. With almost 1,000 people registered we explored the possibilities of a live webcast, which is when we got in touch with John. I was so impressed by his professionalism and ability to calmly, clearly and concisely explain the technical aspects of the project (without the jargon) and realistically manage expectations throughout the whole process. He made himself available to meet our extremely tight timelines and went above and beyond to ensure the successful execution of the live feed. Overall it was a smooth, flawless experience for everyone involved. I would have no doubts about hiring him again for future projects. Highly recommended."
⭐⭐⭐⭐⭐
Temple Sinai Congregation of Toronto
When Temple Sinai decided to beef up its ability to stream online and to provide the best video experience possible to our congregants and community, it became very apparent very quickly that LIVE MEDIA was the only company that had the experience, expertise and capacity to handle a job of this size.
With the advent of COVID it was clear we were going to need a much larger online presence. In the end, we now not only have the capacity to stream from any public space in our building, but also the ability to stream two major events at once.
None of this would have happened without Live Media. From planning and spec'ing equipment to installation and training, John Darmody and his team provided straightforward and knowledgeable answers to all questions, hands-on attention to detail and all necessary tech support. The result is a state of the art facility, expertly run at the highest levels of technical audio and visual expertise.
Temple Sinai is pleased and proud to continue its ongoing working relationship with Live Media.
⭐⭐⭐⭐⭐
Thales Canada
"Live Media is dangerously competent."
⭐⭐⭐⭐⭐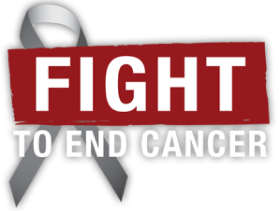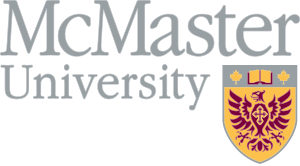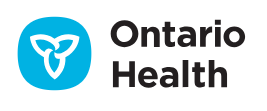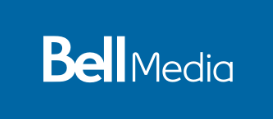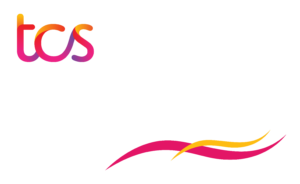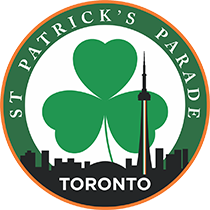 Why Live
Media as a toronto audio visual company?
We're Toronto's premier audio visual company. Live Media is a webcasting and live streaming company catering to clients throughout the GTA , the province of Ontario, and Canada. We specialize in both live webcasting and film-capture services for view-on-demand internet use, as well as videoconferencing and conference recording.
Connect
with our toronto audio visual company!
LiveMedia, Inc.Ontario, Canada