Video Conference Services
Live Media video conferences send and receive high quality video and audio between multiple endpoints.
We provide high quality video conferencing services at affordable prices. Call us for a free consultation today! 416.802.5513
Free internet inspection to ensure your video conference will broadcast successfully
Experienced and professional staff operating your video conference
State of the art equipment
Professional quality audio and video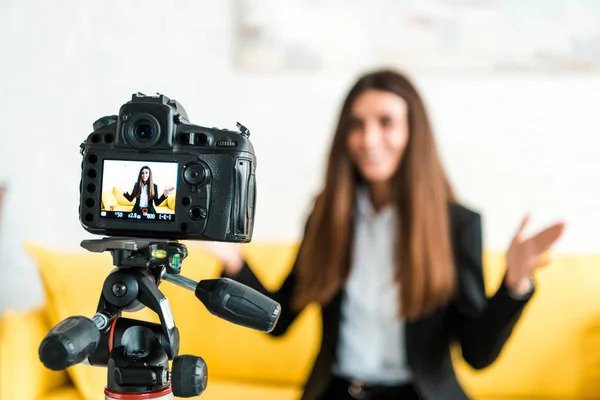 Professional, friendly and courteous staff
Award winning service
Experienced staff who ensure a professional-looking and sounding product
Choose from one of our convenient webcast packages below!
Choose this package when you need the hardware onsite at your location to communicate with other locations.
1 video conference encoder

HD desktop camera

1 40″ monitor

Desktop speaker and microphone


1 technician
Choose this package when you need hardware at your location as well as the ability to see and hear other locations.
1 video conference encoder
HD desktop camera
1 40″ monitor
Desktop speaker and microphone
1 technician
Virtual license for up to 10 additional endpoints
High Quality Video Conferencing at Affordable Prices.
Call us for a free consultation today! 416.802.5513
The Jane Goodall Institute of Canada
"The Jane Goodall Institute of Canada has worked with Live Media for two events now. One was in-person, providing IMAG to an audience of over 1500 people. More recently, we used Live Media's services for a virtual event. Both times we were extremely impressed with John and Carrie's professionalism and efficiency the day of the shows, as well as the preparations leading up to them. We especially appreciate their attention to customer experience and would highly recommend their services. We look forward to future events with Live Media!"
⭐⭐⭐⭐⭐
– Rasha
Ontario Brain Institute
"We've worked with John and Carrie from Live Media for a few years now, to produce our public talk events – both live, in person as well as virtual – and they are such a joy to work with and always consummate professionals. They're organized, prompt, on the ball and easily go with the flow in working with any last minute changes; being instrumental in helping to make my job easier! I would highly recommend their services to anyone."
⭐⭐⭐⭐⭐
- Stuart Knight, President
Stuart Knight Productions
"Live Media is the perfect go to place for all of your multimedia needs. They are true professionals every step of the way and they make you feel like a member of their family. As a company that has produced shows for over one million people I can tell you that I've worked with a wide range of production companies and Live Media is one of the best!"
⭐⭐⭐⭐⭐
- Devin Kinasz, Publisher
Travelweek
"Live Media has made the production of our virtual events a breeze and we wouldn't consider doing any events without them. They are competent, professional and calming voices when the pressure heats up. Would highly recommend them!!"
⭐⭐⭐⭐⭐
- Allison and Paul Dillett
WBFF Shows
"Working with John and his Live Media team was a fantastic experience! They successfully delivered back-to-back HD webcasts of our pay-per-view 2-day event, enabling our fans from all over the world to watch both the live and archived shows. Thanks to Live Media, our audience sizes are no longer limited by the number of seats on location! We'd recommend Live Media to anyone looking for a highly skilled, professional and top quality webcasting provider to expand their target market."
⭐⭐⭐⭐⭐
- Andrea Walasek, Manager of Communications
Upper Canada District School Board
"Working with John, Carrie, and the Live Media Inc. team was a pleasure. On short notice, they were able to meet with us to discuss our requirements before recording and livestreaming our event. I appreciated their professionalism and diligence both leading up to and during our public event. Throughout our discussions, they maintained a positive attitude and took the time required to ensure that all of our needs were met appropriately. "
⭐⭐⭐⭐⭐